At Israel Free Spirit we believe Birthright Israel more than just ten days in Israel: your trip is only the beginning. That's why Israel Free Spirit is the one of the only Birthright Israel trip providers with a team of dedicated full-time staff to help our alumni find new opportunities and continue their experience.
Meet your team:
Barak Shechter (barak@israelfreespirit.com)- Israel Programs Specialist
I hail from West Orange, New Jersey and currently live in Ramat Beit Shemesh, Israel with my wife and four children. I hold a masters in psychology and am a certified alcohol and substance abuse counselor. I meet with participants on trips to help them discover extensions opportunities and return trips in Israel that fit their life. I'm a community activist and enjoy being involved in city politics. I love to share my passion for the beauty of Israel with others. 
Dory Leviashvili  (dory@israelfreespirit.com)- US Programs Specialist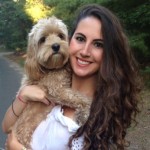 I am from Jericho, NY and currently live in New York City with my adorable puppy named Remi. I received my B.A. in Psychology from Boston University and hope to pursue my M.B.A. in the near future. I currently work as the OU Israel Free Spirit Alumni Specialist where I have the opportunity to engage our alumni in learning programs from home, local communities, and trips back to Israel. Some of my hobbies include soccer, zumba, pilates, exploring the outdoors, and (of course) playing with my puppy. I love traveling to Israel, sharing my energy and inspiring people on the amazing Israel Free Spirit trips. Get ready for a phone call from ME!!
Lily Lozovsky (lily@bringbackshabbat.org)- Bring Back Shabbat Specialist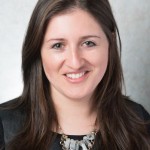 I'm a community organizer and experiential educator with years of experience working on exciting initiatives in the nonprofit sector. I received my BA from the Sy Syms School of Business and pursued an MPA in Nonprofit Management and an MA in Jewish Studies from NYU.  I started my own consulting practice, Mission Metrix, to work with nonprofit organizations. I am now developing a global network called Platforma for initiators from the Russian speaking Jewish community and working with Heart2Heart to design follow-up on college campuses. I am also a dedicated Crisis Counselor Trainer for the Crisis Text Line and recently made a big move from NYC to live with my husband in Seattle.